Put a bow on your holiday shopping with our 2021 Holiday Gift Guide
For the past 27 years, the Consumer Technology Association has produced an annual report on consumer-technology holiday-purchasing patterns. According to the report, 196 million people plan on installing a smart-home device this year. This holiday season, give them a gift they'll really love, discover some of our favourite smart home products.
The best part? Many of these items are available from local retailers in Atlantic Canada. Let us know what you like, and we'll help you find it near you!
DALS Smart Home Starter Pack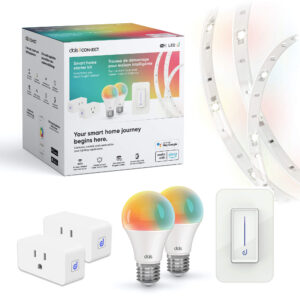 The perfect introductory pack, this all-in-one Smart Starter Pack contains everything your gift recipient needs to enter the world of Smart Lighting!
The kit contains:
2 x A19 LED Smart Bulbs
2 x Smart Wall Outlet Adaptors
1 x 3 Meter Smart Tape Light
1 x Smart Wall Dimmer Switch
Everything in the box connects easily via WiFi without the need for a hub and offers complete freedom of control and adjustability through the DALS Connect App. Compatible with both Amazon Alexa and Google Assistant. We love that you can choose from 16 million lighting colours and various lighting scenes to suit your mood or vibe! You can even schedule your lights to turn on and off in the app – great if you're planning to be away from home during the holidays!
COLOR CHANGING LED SMART TAPE LIGHT FROM DALS LIGHTING
LED tape light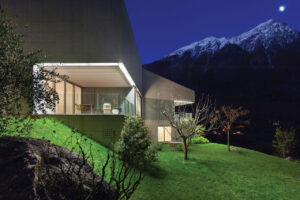 is all the rage on Pinterest and a great Christmas gift idea that appeals to all ages. Available in one, three, and five-metre indoor versions and 24-feet outdoor hub-less kits, there's really nowhere the Dals tape lighting can't go! Compatible with Google Home and Amazon Alexa, Dals's tape light comes with a remote and free Wi-Fi app for your smartphone or tablet.
Eli installed a three-metre kit across one wall in his son's room – he *loves* it. They have the app to control it on the family tablet and the remote works perfectly.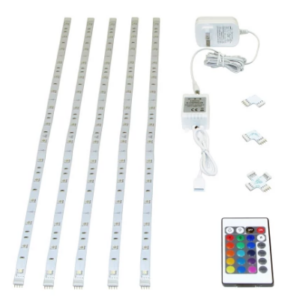 These kits can be used around a doorway, under or above a kitchen cabinet, to illuminate stairs or your home theatre space. The outdoor kit is perfect for a patio, gazebo, or making your RV the blingy-est one at the campground. Eli loves that these products are expandable wirelessly, so you can seamlessly join several kits together to get the length you want, and still operate them from one app or remote.
And if you really want to step it up, you can sync the tape light with other colour-changing products from Dals, like pot lights, flush mounts and puck lights. Eli's teenage daughter has the 14″ flush mount and loves how she can change the colours of her room with the app!
MYSA SMART THERMOSTATS
Mysa's smart thermostat line-up allows users to take full control of their baseboard, mini-split/ac unit, and in-floor heating systems. Designed to work with smart home assistants like Alexa, Google Assistant, and Apple HomeKit, Mysa's mobile app for iOS and Android helps customers save up to 26% on their home energy bill by taking full control of their electric heating or cooling from anywhere in the world. 
We love Mysa's intuitive in-app features like scheduling, geofencing, zoning, and detailed energy insights. Mysa customers keep comfort, control, and easy home energy savings at their fingertips. With Mysa, you'll not only stay cozy, but you'll also help the planet. Now that's smart!
Mark MacDonald and Eli Asoyuf are both using the Mysa thermostats to control their mini-splits and electric heating all from one app.  Eli's Mitsubishi mini-split is 5 years old and without Mysa, controlling from his phone was not an option, but now he's all set to control his heating, and measure his energy consumption, with Mysa!
SMART DIMMERS, SWITCHES AND OUTLETS FROM LEGRAND
Optimized for whole-home control, Legrand's radiant with Netatmo dimmers, switches and outlets are perfect for that special techie on your list. These smart lighting products require no additional hub so they're simple enough for even your technophobic uncle! The in-wall Gateway easily replaces an existing switch or outlet to provide a discreet hub for a home's smart lighting control.
Plus, with a variety of gateways, switches, dimmers and outlets available – including battery-powered, wireless switches for easily adding 3-way control anywhere you want it – these solutions can be custom fit to your giftee's needs. Then simply connect with Amazon Alexa, Google Home or Apple HomeKit, or integrate with home automation systems for next-level control.
The radiant with Netatmo solutions provide incredible visibility to a home's energy usage through the app, helping reduce energy costs and waste. How cool is that?
Wireless phone charging from Legrand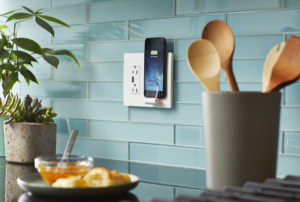 Even grandma has a cell phone! This fantastic gem from Legrand's Radiant collection takes the "Where did I put the charger?" hassle out of charging. This cellphone cradle mounts on a standard single gang electrical box and can charge a cell phone wirelessly. Great for decluttering wires and adapters from any space, it works with Qi-enabled cell phones (including many Apple, Samsung, Sony, LG, Motorola, and Nokia devices). It is a tamper-resistant outlet and also includes a USB outlet. Easy to install and super cool!