Catalyst is poised to take residential EV charging to the next level for Atlantic Canadians! RVE recently announced the successful compatibility testing of its flagship product, the DCC electric vehicle energy management system, with Electric Avenue Manufacturing's Watti Home EV charger. Catalyst represents both RVE and Electric Avenue in the four Atlantic provinces. This milestone reinforces Catalyst's position as a leading agency of electric vehicle supply equipment (EVSE), providing a complete home EVSE solution for residents of Atlantic Canada.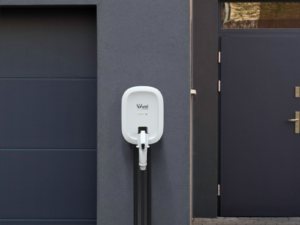 RVE's flagship product, the DCC, paired seamlessly with Electric Avenue's Watti Home EV charger during testing, delivering safe and secure energy management of the charging station without the need to increase the home's electrical capacity. The DCC's easy-to-install, compact, and discreet design makes it an ideal choice for homeowners looking to optimize their EV charging experience.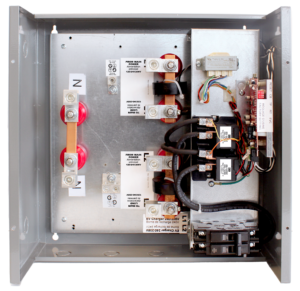 One of the standout features of the DCC is its ability to offload non-essential loads from a home's electrical panel, as determined by a qualified professional. This intelligent energy management system ensures that charging an EV will not risk overloading a circuit, providing peace of mind to homeowners and a significant savings potential compared to other, more costly electrical upgrades to the home.
Furthermore, the DCC is equipped to take advantage of non-peak charging times, helping users save money by accessing the best electricity rates. This feature not only benefits EV owners but also contributes to a more sustainable and efficient grid utilization.
"By allowing people to side-step costly electrical upgrades, we believe one major barrier to electric vehicle adoption has been removed," says Mark MacDonald, Principal at Catalyst. "This achievement reinforces our commitment to providing innovative and reliable solutions for EV charging."
Catalyst Sales and Marketing represents both Electric Avenue and RVE, delivering cutting-edge solutions to meet the charging needs and requirements for any application. For more information on RVE or Electric Avenue, reach out to [email protected].
---
About Catalyst 
At Catalyst, our focus is to help people and businesses achieve environmental sustainability through electrification. We connect global manufacturers to the local Atlantic Canadian market to help build a sustainable future for generations to come.
About RVE
Founded in 2015 and specializing in residential charging, RVE gives tens of thousands of electric vehicle users across Canada and the United States the opportunity to charge their vehicles at home, on a daily basis, by optimizing their energy consumption using electric vehicle energy management systems (EVEMS).
RVE also operates murbly.com, a platform to educate and help owners in multi-unit dwellings achieve electric vehicle charging by providing resources, tools, and consultation. Murbly aims to simplify the process of adapting a multi-family home or condominium to be ready for electric vehicle supply equipment.
About Electric Avenue
Electric Avenue was founded with one simple mission: to speed up electric vehicle adoption in North America by providing convenient, affordable and easy-to-use smart charging solutions for residential and commercial use. Electric Avenue is dedicated to driving the evolution of charging infrastructure to support the widespread transition to clean transportation. The company offers a comprehensive range of charging products and services for residential, commercial, and public locations, catering to the needs of individual EV owners and fleet operators alike.