Lightovation brings together the best and the brightest in residential lighting, and from June 23-26, the biggest brands in lighting converged on the Dallas Market to show off their new products and launch their summer promotions. Learn more about the Lightovation promotions, and find the latest catalogues and supplements by manufacturer.
Here at Team Catalyst, we wanted to showcase our top picks in decorative lighting and bring them to you. If you're interested in carrying any of these fixtures in your showroom or want to include them in a new project, reach out to us and we'll be happy to assist!


Daulle Pendant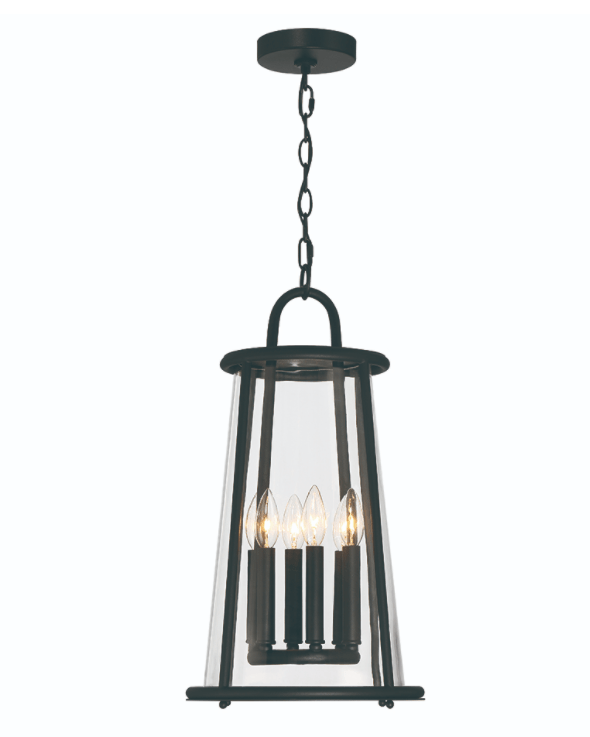 Andrew's favourite is the Daulle pendant from Eurofase. He loves this piece because it takes him to a place and time where he did not exist, when people used lanterns with flames as a lighting source. Andrew pictures this light hanging from the ceiling in a very darkened, cozy library setting. He thinks it's pretty cool that they've created that experience and thought for him in 2021, and he's sure others will feel the same.
Browse the Daulle Collection from Eurofase.
---

Smart Dimmer Switch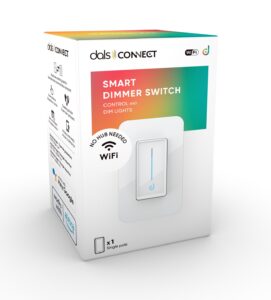 Molly's favourite product from the DALS 2021 New Product launch is the Smart dimmer switch, SM-DIMSW. She loves this smart dimmer switch as it works with all "non-smart" standard lights to help transition homeowners into the world of smart technology. The smart dimmer switch caught her eye as she has multiple DALS A19 lamps in her home and thoroughly enjoys the connectivity the DALS Connect app provides from the app on her phone to her google home mini. She's able to turn her lights on and off, change the colour temperature and more, just by asking her Google assistant. Now, with the smart dimmer switch, individuals can enjoy the features of the DALS Connect app with their standard lights.
Browse DALS Connect lights and switches.
---

Palma Pendant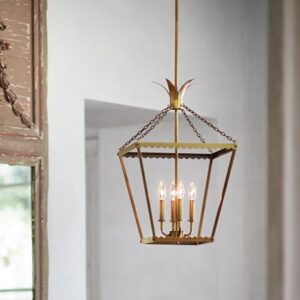 Jill's top pick from the summer catalogues is the new Palma family from Hinkley Lighting featuring a classic pineapple motif. Jill worked in tourism while she was going through University and the pineapple is widely known to represent warm welcomes, celebration and hospitality — and this fixture exudes all of those vibes with a fresh, summery feel. Jill particularly loves the airiness of the heritage brass open cage and candle lights in this pendant version.
Browse the Palma Collection from Hinkley.
---

COB LED Tape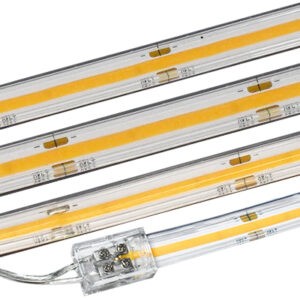 GM has finally solved the problem of LED tape and the diode imaging it creates. Small individual hot spots on the surfaces that the tape illuminates with the new COB tape in both indoor and wet locations, the continuous LED diode creates uniform lighting for any application. Mark loves the flexibility this tape provides, with the ability to be cut every 2 inches, used in wet or dry conditions, and be easily attached with the durable 3M adhesive backing. Mounted with a channel and a lens it creates a true, custom LED fixture.
Check out GM's LTR-S Spec Series COB Wet Location Tape
---

Saturn Pendant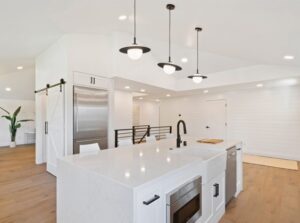 Taylor's top pick is the Saturn collection from Matteo Lighting. She chose it for its fun, playful spin on a classic fixture and likes that the disc is adjustable, being able to be tilted at a 60-degree angle. Elegant and chic, the Saturn collection will light up any space like the galaxy.
Browse the Saturn Collection from Matteo
---

Riyadh Pendant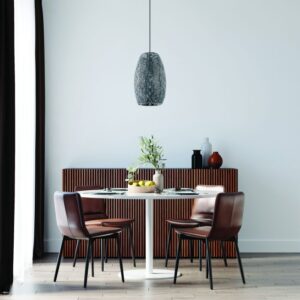 Eglo's Riyadh pendant and table lamp caught Eli's eye from June Lightovation. The intricately cut black-antique steel is reminiscent of Middle Eastern style, offering luxurious simplicity and comfort with contemporary elegance.
Browse the Riyadh Collection from Eglo
---

Ansel Outdoor Wall Sconce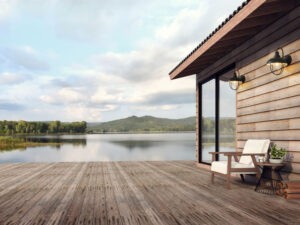 Catalyst Team Pick
At Catalyst, we think summer is best spent outdoors. Brighten up your outdoor living space with a modern farmhouse appeal with Z-Lite's Ansel collection. The open cage keeps the design fresh and is available in two versatile finishes, galvanized or black.
Browse the Ansel Collection from Z-Lite
---

Chisel Wall Sconce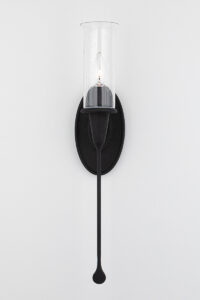 Catalyst Team Pick
Part light fixture, part work of art, the Chisel family from Hudson Valley Lighting simply oozes style. The Chisel wall sconce's black iron holder extends down, creating a long, dripping form that demands attention. The clear glass shades allow this hand-crafted piece to shine even brighter.
Browse the Chisel Family from Hudson Valley Lighting
What lighting products were your Must-Haves from Lightovation?