There's no doubt that fall is in full swing! There's something about the shoulder seasons that gets people itching to make some home upgrades, so we wanted to share a few of our favourite products you can install this fall to keep you happy and comfortable all the way until spring:
Mysa Smart Thermostat
The number one electrical product to save money on your heating bill this fall – A Mysa Smart Thermostat
Switching to a smart thermostat is one of the most important smart devices you can add to your home. While smart lights you can control with your phone are super cool, and we do love creeping who's at the door with our smart doorbells, a smart thermostat will actually save you money, energy, and time by learning from your habits and automatically adjusting to your schedule during any season.
In Atlantic Canada, heating and cooling our homes can account for roughly half of the energy use in an average home, making it your largest energy expense. Smart thermostats are designed to lower your home's energy consumption and can save you on average 12% on your annual energy bill.
Using geofencing and your phone, the Mysa thermostat knows when you've left the house and will adjust the temperature accordingly – no more remembering to turn down the temp or reprogramming your thermostat seasonally. You can schedule it based on your needs, and it will learn your habits over time, making efficient adjustments based on your schedule. Mysa was designed right here in Canada (by a Dalhousie University grad hailing from St. John's, N.L. nonetheless) and stands up to our harsh Canadian winters.
It's also super convenient to adjust via Amazon Alexa, Google Home, and Apple HomeKit in addition to the Mysa app.
For multiple property owners, this smart thermostat can give you peace of mind by being able to monitor and control temperatures and energy efficiency from wherever you are.
The added bonus? Whether you have baseboard heaters, a heat pump or in-floor heating, there's a Mysa thermostat for you!
Find out which Mysa thermostat is compatible with your HVAC system.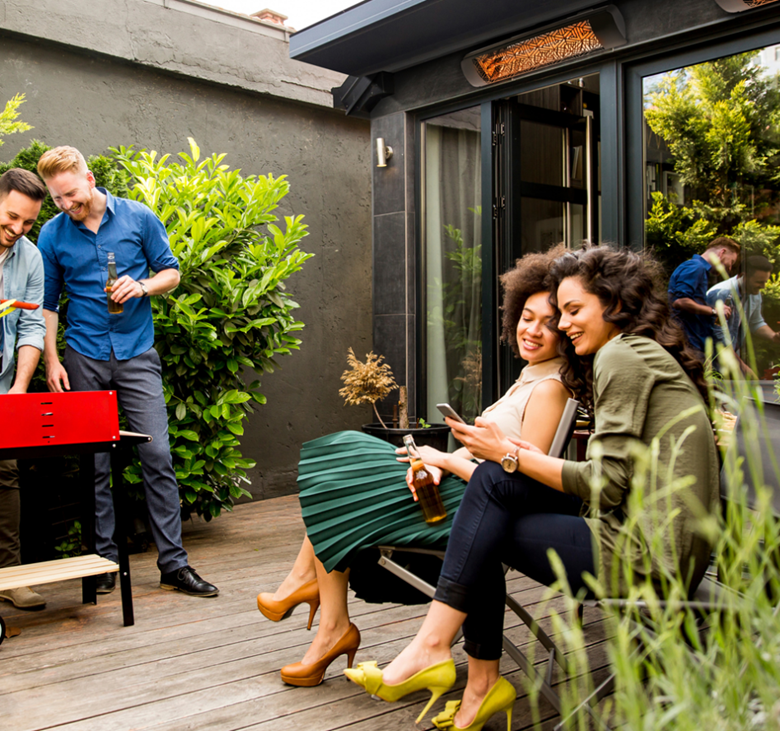 Innova Infrared Heaters
The best product to extend your patio season – Innova Infrared Heaters
We all invested a lot of time and money in sprucing up our private spaces during the pandemic, including our outdoor living areas. With the warm, radiant heat from an Innova infrared heater, you may use your outdoor living space well into the winter.
Infrared heaters provide a pure, secure beam of light that warms just the objects they are pointed at and not the air around them. This produces an immediate feeling of warmth, much to the heat the sun produces on your face. Because they are powered by electricity, infrared heaters don't release any damaging greenhouse gases and provide heat that is evenly distributed and won't blow away in a breeze.
Innova's electric heaters are available in 1500w, 4000w, 5000w or 6000w in multiple finishes and décor plate options to suit patios of all sizes and styles.
Pick your perfect combo on innovaheatingco.com.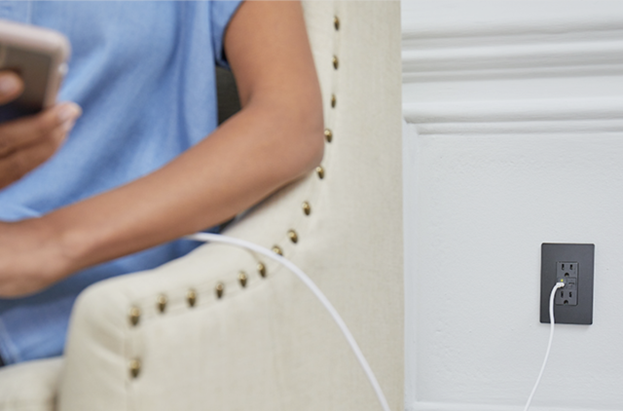 Legrand adorne and radiant Ultra Fast USB Outlet
The most convenient and powerful way to charge your devices – Legrand's adorne and radiant Ultra-Fast USB Outlets
With the winter weather coming we all know that means our screen times are going to go way up, which in turn means more technology will be plugged in and charging. With Legrand's Ultra-Fast Plus Power Delivery USB Outlets, you can charge your devices up to 2x faster. This built-in charging solution includes two future-proof USB type-C ports and safely maximizes the fast-charging potential of the latest smartphones, tablets, and laptops. Engineered for intelligent charging and equipped with multilayered overcurrent protection, the outlets deliver the precise amount of power needed to increase speed without the risk of damage. Featured indicator lights also make it easy to check the device's battery status at a glance – the LED glows yellow while charging is in progress, and switches to green once the device is sufficiently charged.
Make the switch and spend less time charging with the adorne and radiant Ultra-Fast Plus Power Delivery USB Outlets.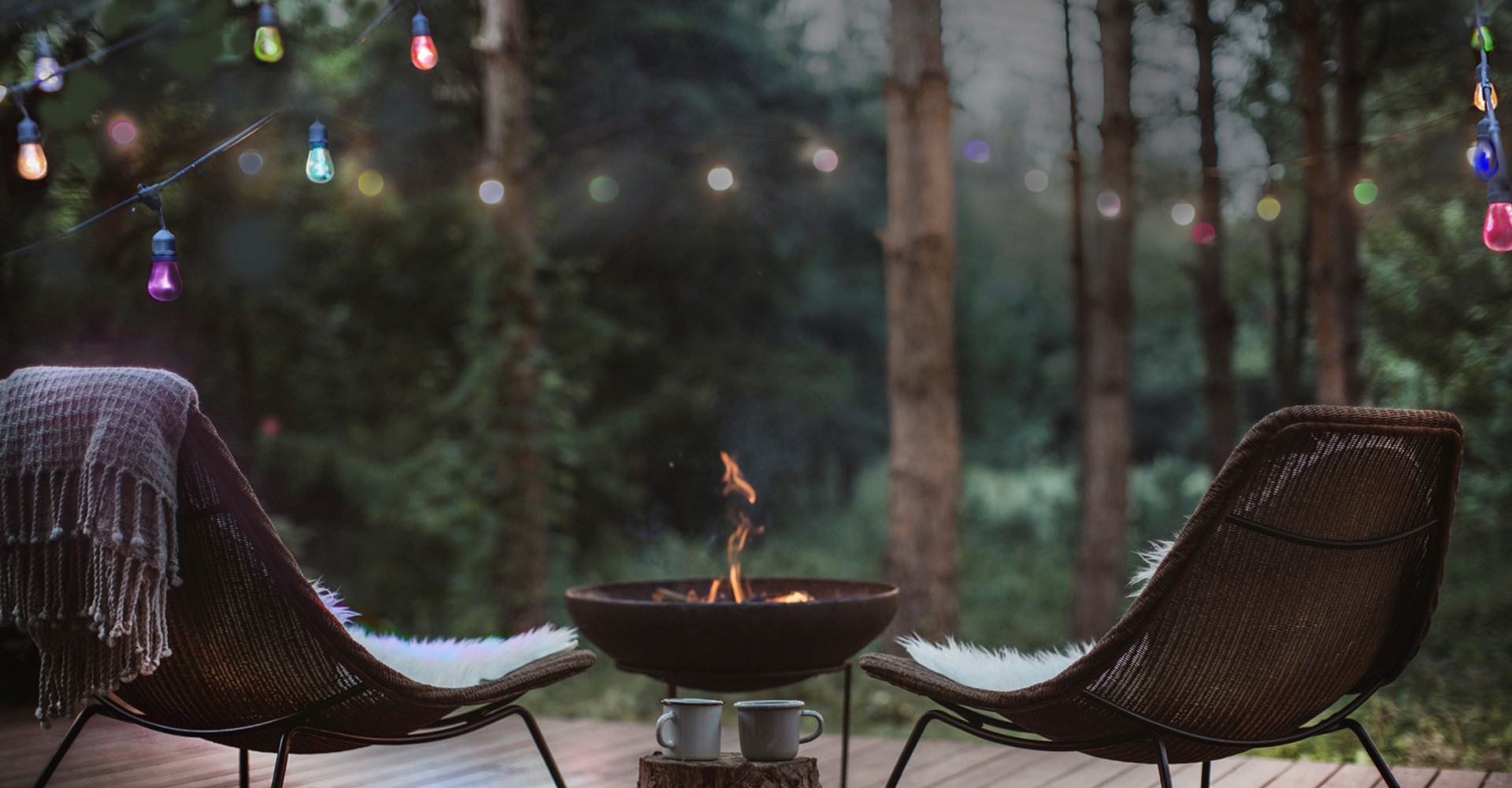 Starfish by Satco
The easiest way to add colour-changing lights to your home – Starfish by Satco
Turn your home into an immersive lighting experience with Starfish by Satco. This simple, scalable, smart lighting solution from Satco features an array of smart products from bulbs, switches, and outlets to undercabinet and, recessed and string lights.
Use your combination of Starfish products to design atmospheres for family nights, office hours, fireside evenings, or time in the kitchen. Setting the right light for your activity can spur creativity, keep you alert or create a warm, inviting environment.
With no hub required, all you need is your existing Wi-Fi router, a mobile device, and the free Starfish app!