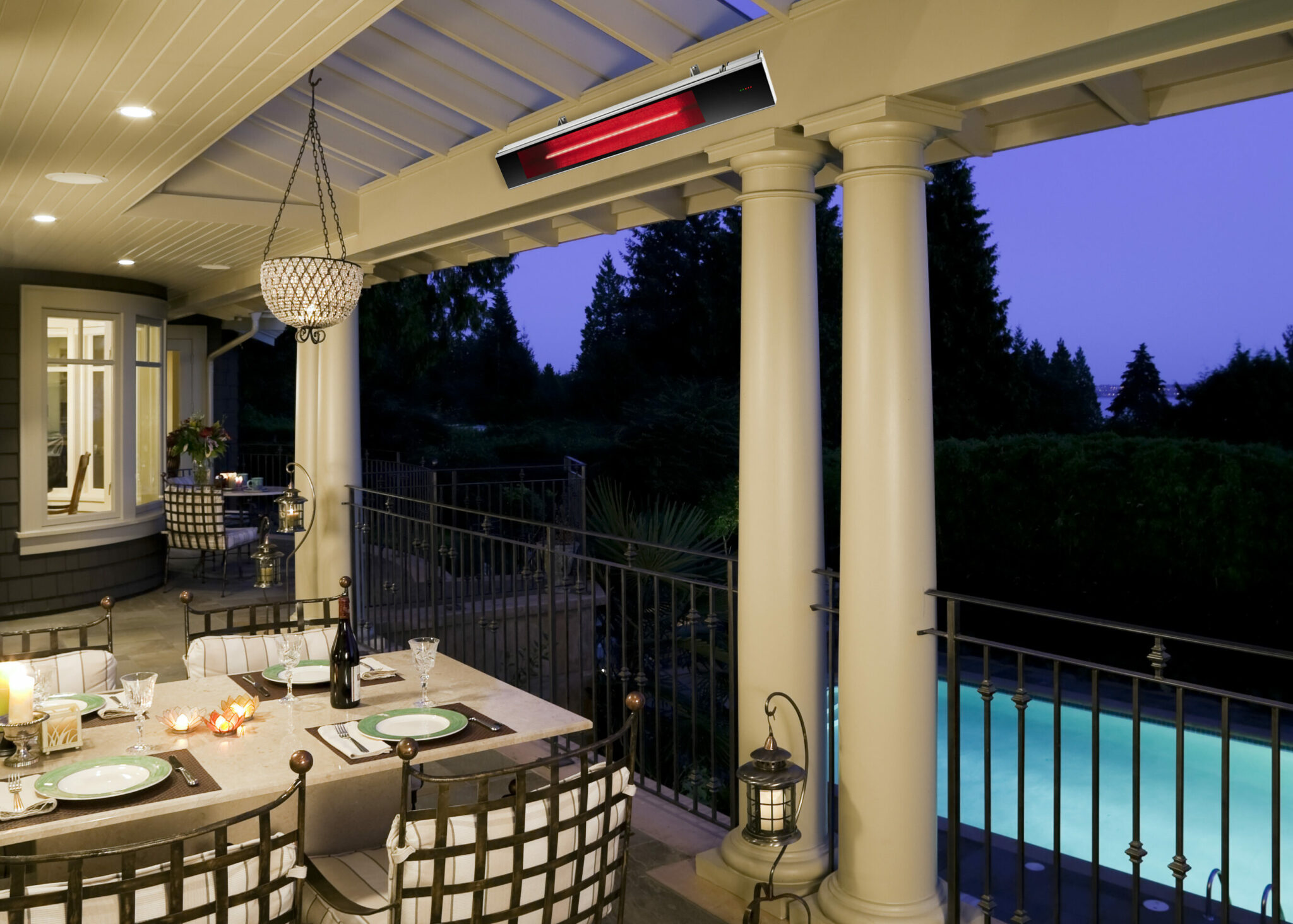 We had one of those blink-and-you-miss-it summers here in Atlantic Canada, and we don't know about you but we are clinging to every last bit of outdoor time we can get! If you didn't get your fill of warm summer evenings on the deck, we have the solution for you!
Dimplex's line of indoor/outdoor heaters are the perfect way to extend your outdoor season. Available in 1500W, 1800W, and 2200W, they work in a variety of spaces and go from cold to full power in 8 seconds. They're ideal for balconies, decks, sunrooms, and any outdoor living space.
The heaters come in three settings and have a remote control, so you just need to sit back, relax, and enjoy. The heaters are water tight and are built to withstand temperatures up to -40 C, so they are the perfect match for our Atlantic Canadian climate!
Learn more about the Dimplex indoor/outdoor heaters in the video below, and to find a location near you that carries Dimplex, head to our Where to Buy page!
Summer may be over, but it doesn't have to feel like it! Dimplex's heaters will have you enjoying your outdoor living space well into the fall.