Every year, I struggle to decide on and buy holiday gifts. It takes me forever to choose unique presents for the special people in my life.
And, let's face it, aimlessly wandering around a mall or the internet is exhausting!
So let Catalyst take some of the guess work out of gift giving this year with these clever gifts sure to appeal to someone on your list.
The best part? Many of these items are available from local retailers in Atlantic Canada. Let us know what you like and we'll help you find it near you.
Happy Shopping!
— Eli the Elf
COLOR CHANGING LED SMART TAPE LIGHT FROM DALS LIGHTING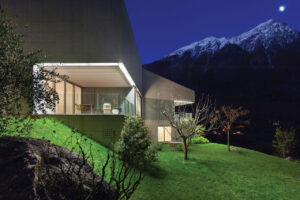 LED tape light is all the rage on Pinterest and a great Christmas gift idea that appeals to all ages. Available in one, three, and five metre indoor versions and 24-feet outdoor hub-less kits, there's really nowhere the Dals tape lighting can't go! Compatible with Google Home and Amazon Alexa, Dals's tape light comes with a remote and free Wi-Fi app for your smart phone or tablet.
I installed a three metre kit across one wall in my son's room – he *loves* it. We have the app to control it on the family tablet and the remote works perfectly.
These kits can be used around a door way, under or above a kitchen cabinet, to spice up a man (or woman!) cave or home theater space. The outdoor kit is perfect for a patio, gazebo, or making your RV the blingy-est one at the campground.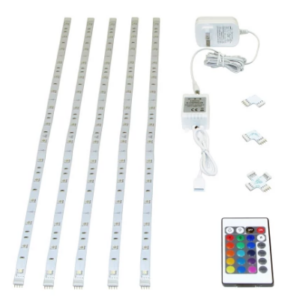 I love that these products are expandable wirelessly, so you can seamlessly join several kits together to get the length you want, and still operate them from one app or remote.
And if you really want to step it up, you can sync the tape light with other colour changing products from Dals, like pot lights, flush mounts and puck lights. My teenage daughter has a the 14″ flush mount and loves how she can change the colours of her room with the app.

WIRELESS CELL CHARGING FROM RADIANT BY LEGRAND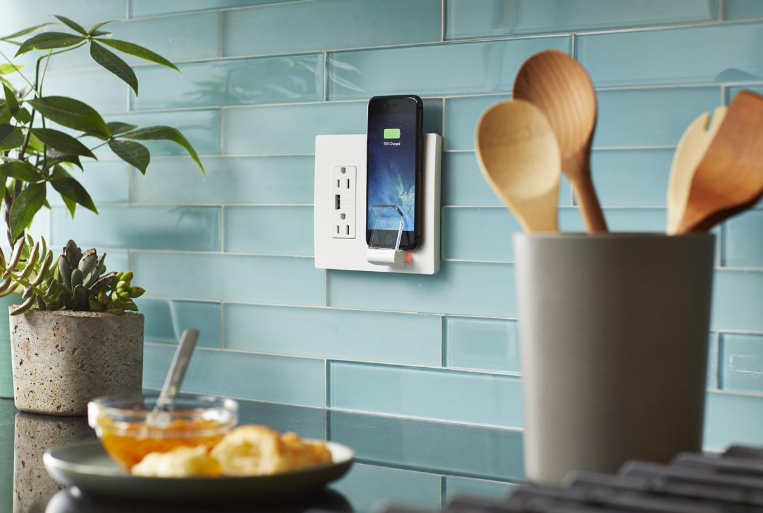 Even grandma has a cell phone! This fantastic gem from Legrand's Radiant collection takes the "Where did I put the charger?" hassle out of charging. This cellphone cradle mounts on a standard single gang electrical box and can charge a cell phone wirelessly. Great for decluttering wires and adapters from any space, it works with Qi-enabled cell phones (including many Apple, Samsung, Sony, LG, Motorola, and Nokia devices). It is a tamper resistant outlet and also includes a USB outlet. Easy to install and super cool!
PORTABLE LED MIRROR FROM EUROFASE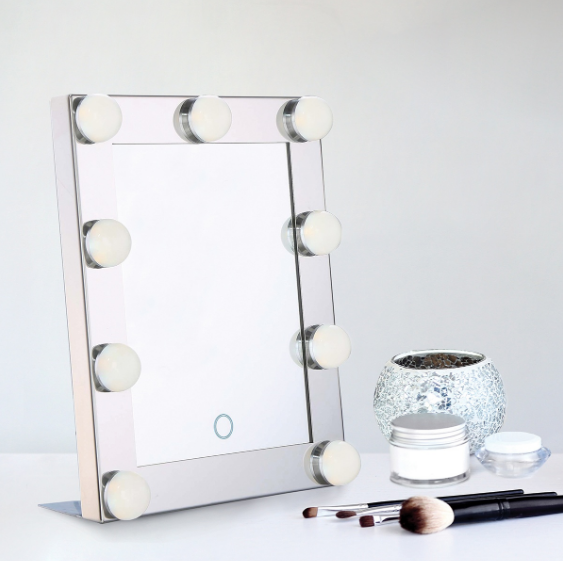 Give a little glam with this gift, a portable fully lit LED mirror with serious old-Hollywood vibes. A friend of the Catalyst team told us she brings on hotel stays, as hotel lighting can be unpredictable. You can either plug this beauty in or let 4 AAA batteries power it on those off-grid camping trips.
USB CHARGING OUTLETS FROM LEGRAND
 Never have charging anxiety again! It's one of the big benefits to wall outlets integrated with USB charging is the elimination of those pesky adapters and cords that clutter up your walls and counters.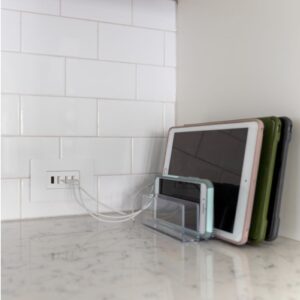 The latest craze in USB charging is the ultra fast "C" style, providing up to six amps of charging power. The newest Adorne USB Outlets, which include options for USB Type-C connections, are the faster, future-proof option for in-wall charging without adapters, and in a variety of colours, they'll enhance or blend right in to any space.
TABLE LAMPS FROM EGLO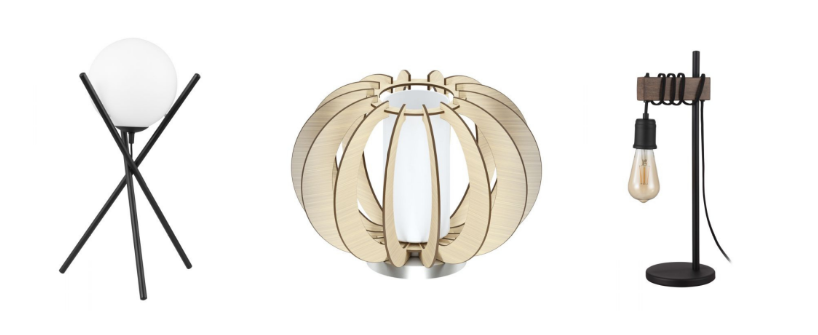 Help that special someone light up their space with trend-setting table lamps from EGLO. Specializing in a global, contemporary aesthetic, there's an EGLO lamp that'll please just about anyone in your life.
SMART SWITCH, WIFI FROM RADIANT BY LEGRAND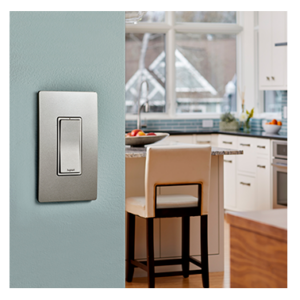 Smart Switches from Legrand are perfect for that special techie on your list. But these products require no hub so they're simple enough for even your technophobic uncle! The benefit of a product like this is its simplicity, and functionality. They require no "extra" pieces to make it work. You can program your lighting or tell Alexa and Google to turn your lights on (or do it by hand the old-fashioned way). These switches are also expandable, if your giftee decides to put them in other spaces in the future.
Give local gifts!
Many of these products are available in-store at various retailers across Atlantic Canada.
Contact Catalyst and we'll help find the location nearest you.