As we roll into spring in an ever-warming climate, the time we spend outdoors continues to rise, and with it, the need for versatile electrical products! From mood, function and entertainment lighting to charging our laptops and cellphones outdoors, the demand for electrical products that can be used for both indoor and outdoor settings has never been so great. Let's take look at the top 5 electrical products for your 2021 outdoor season without further ado!
5. Legrand Outdoor Charging Stations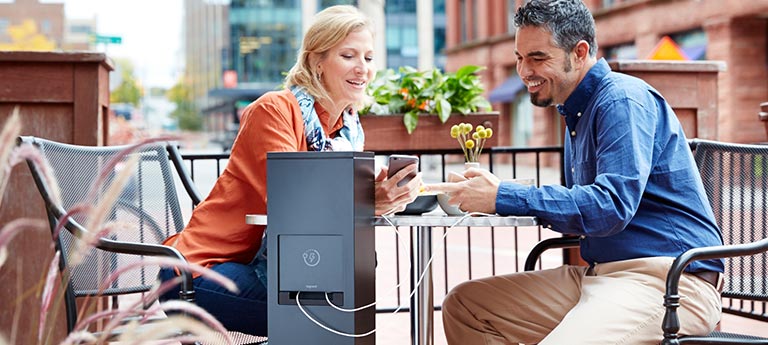 When you have an open concept outdoor space, and you can't access power from a wall, these Legrand power pedestals offer the perfect solution. Offering both traditional 15/20A GFCi outlets and a USB charging port, they're the perfect fit for all outdoor settings: patios, benches, bus stops and so many more. Want to personalize it? No problem. Heights can vary as well as finishes and there are vent pathways and indicator lights for illumination.  
Price: $1495.00 CAD
Manufacturer: Legrand
4. Nuvo Landscape Speakers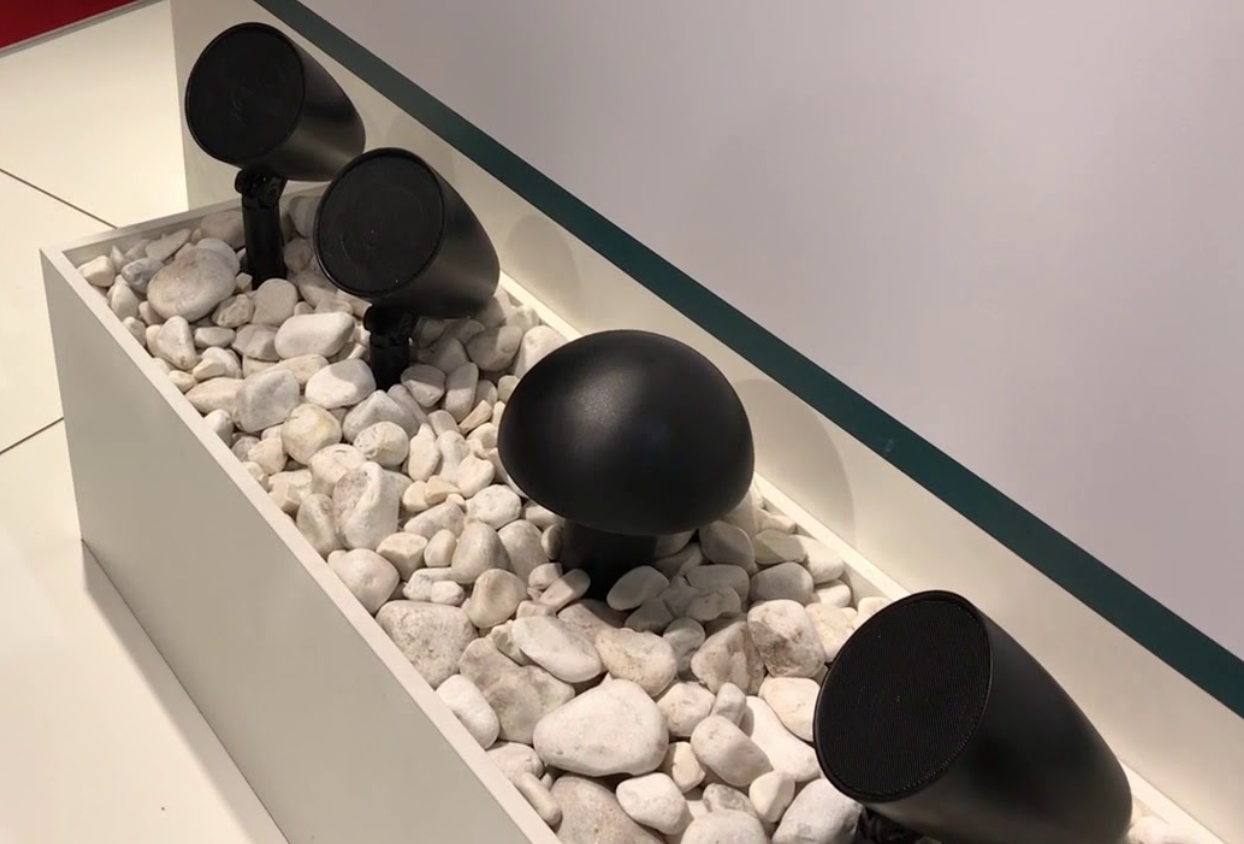 Bring on that summer patio party! Now you can have quality music everywhere you go, no matter how large your outdoor space. Nuvo's landscape speakers offer an IP-67 compliant system with dust resistance and protection from water penetration, as well as MIL-STD-810 rated to withstand cracking through extreme weather and temperature changes. Additional satellite speakers and subwoofers can be added to extend the system. These speakers are stylish and can be steaked directly into the ground giving the appearance of small landscape floor lights.  
Price: $999.00 CAD
Manufacturer: Legrand
3. Legrand Solar Charging Kits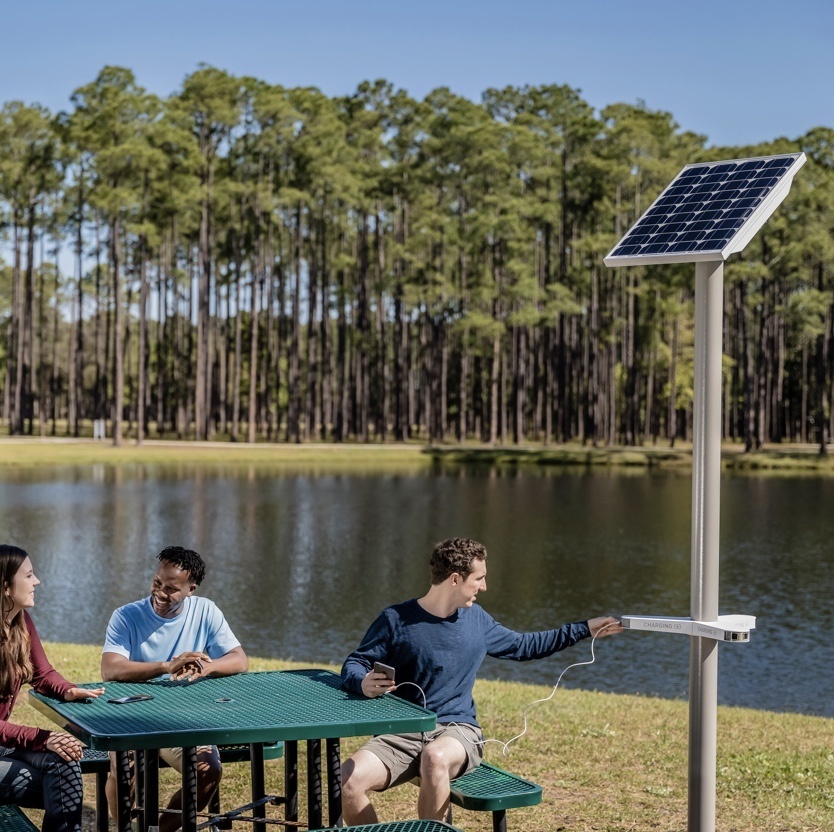 When getting power to where you need it most becomes impossible, kick trenching to the curb. Facility teams and homeowners can choose any regular light pole with a 4" diameter, place it in a sunny area, add the Solar Charging Kit, and boom! you've got power! Three sets of two illuminated USB Type-A ports are protected with a sliding cover, keeping connections safe from all types of weather. 
Price: $4500.00 CAD
Manufacturer: Legrand
2. Dals Outdoor Color Changing Tape Lights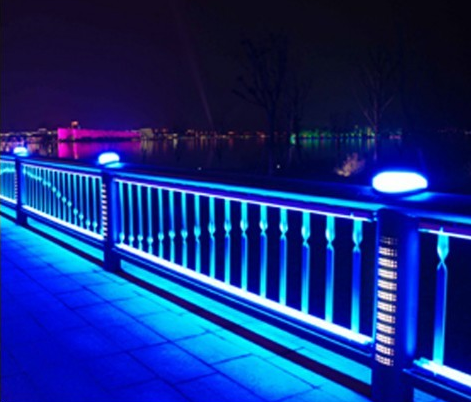 What was once reserved for the inside of your home is now accessible for almost any fixture type or light source. The dals outdoor tape light kit offers Wi-Fi enabled; Google/Alexa enabled colour-changing tape lights for your outdoor space.  An easy way to bring a fun and playful mood to your outdoor spaces!
Price: $125.00 CAD
Manufacturer: dals
1. Legrand Outdoor Ground Boxes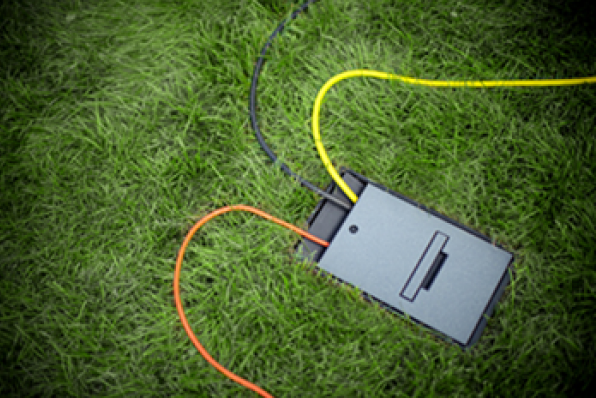 Ground-level power, right where you need it. It's the first cUL-listed while in use in-ground box that provides permanent power and is always "on." Make the most of your outdoor spaces by delivering power, data, or AV connectivity with the new Outdoor Ground Box. Its low-profile design mounts flush with any outdoor ground surface. 
Price: $1800.00 CAD
Manufacturer: Legrand
Alright, you have it, folks! These are the top 5 electrical products for your 2021 outdoor season. If you want to learn more about these products or find out where you can purchase them locally, feel free to send us an e-mail and we'd be happy to help!
Curious about other electrical brands we offer? Check out our Brands page on our website!