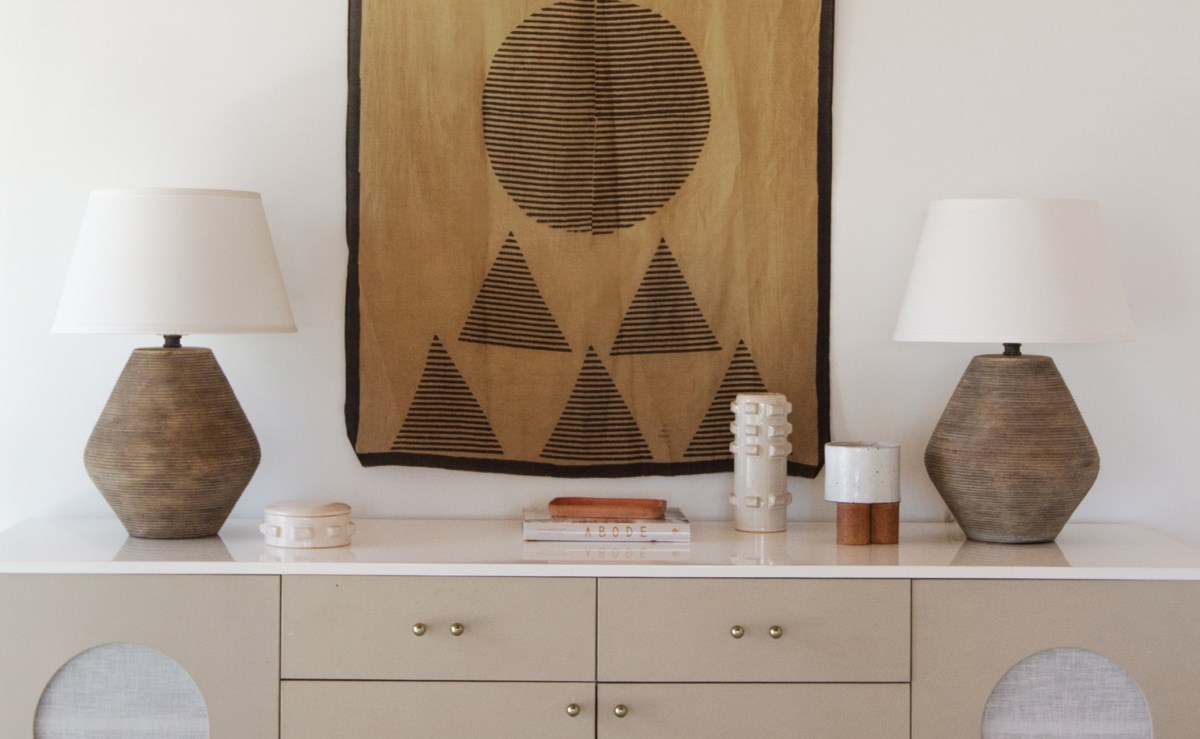 We have such an exciting post this week! Our friend Robyn from Bricks + Birches is on the blog for her second annual Trend Report. If you're not already following Robyn and her gorgeous designs on Instagram, make sure you hop over and give her a follow now.
Now, without further delay, let's take a lot of Robyn's favourite lighting trends for 2020. And as always, you can find any of the fixtures mentioned below on our Where to Buy page.
---
Hi Readers!
It's Robyn from Bricks + Birches back for a little trend forecasting! I always love this time of year as lots of new releases are hitting the shelves and I feel SO ready to soak up some new ideas and inspirations. Here are 3 trends that team B+B have on our minds for 2020!
1. POLISHED BOHEMIAN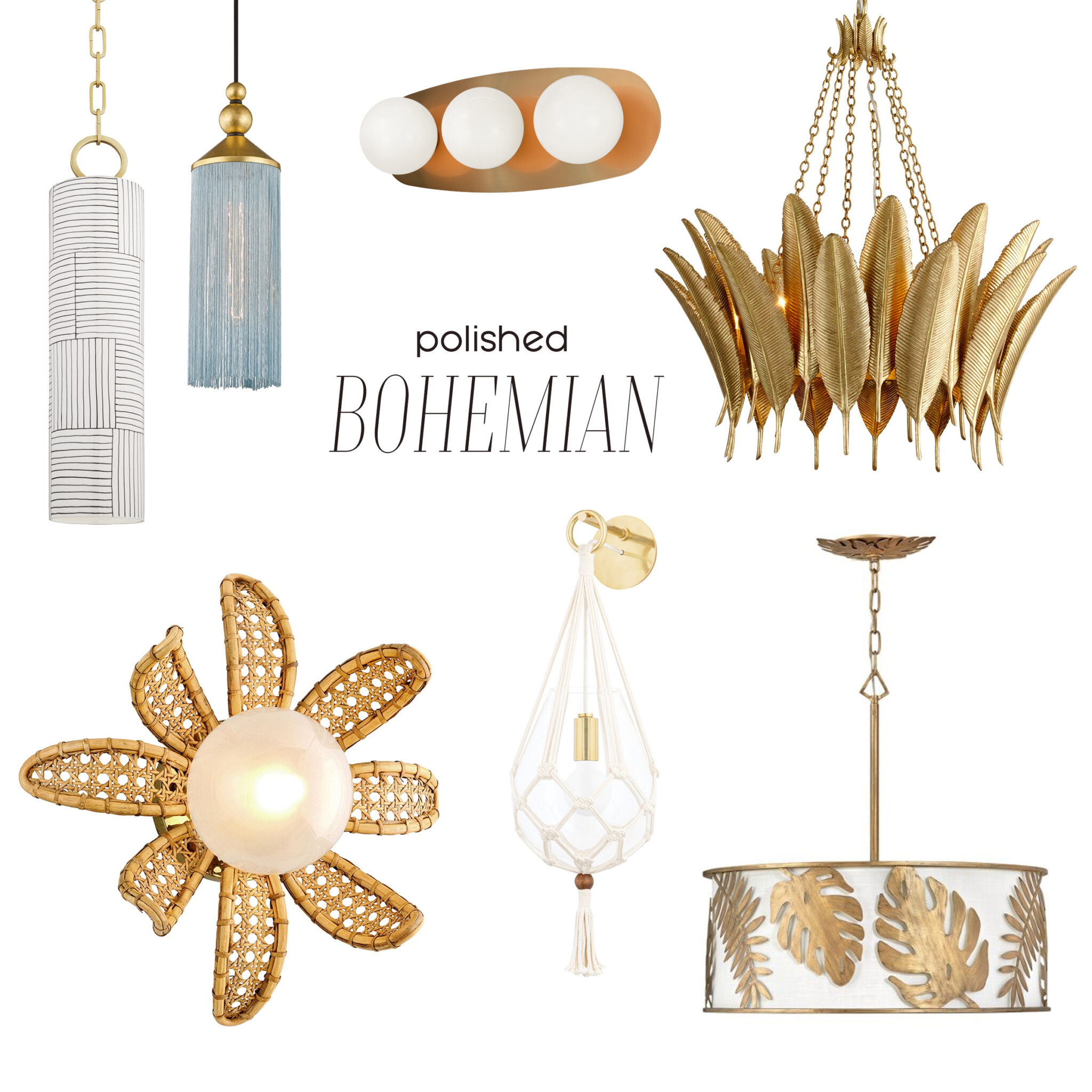 For the last few years there has been a real shift to "Boho" trends for a relaxed, eclectic feel. Fast forward a few years and the look has grown up. Think glamorous, femme finishes mixed with rattan and macrame. The look is eclectic, but luxe. A few faves from of this look are the Jai-Alai Collection from Corbett Lighting, and the Brookville pendant from Hudson Valley Lighting. 
2. MODERN ORGANIC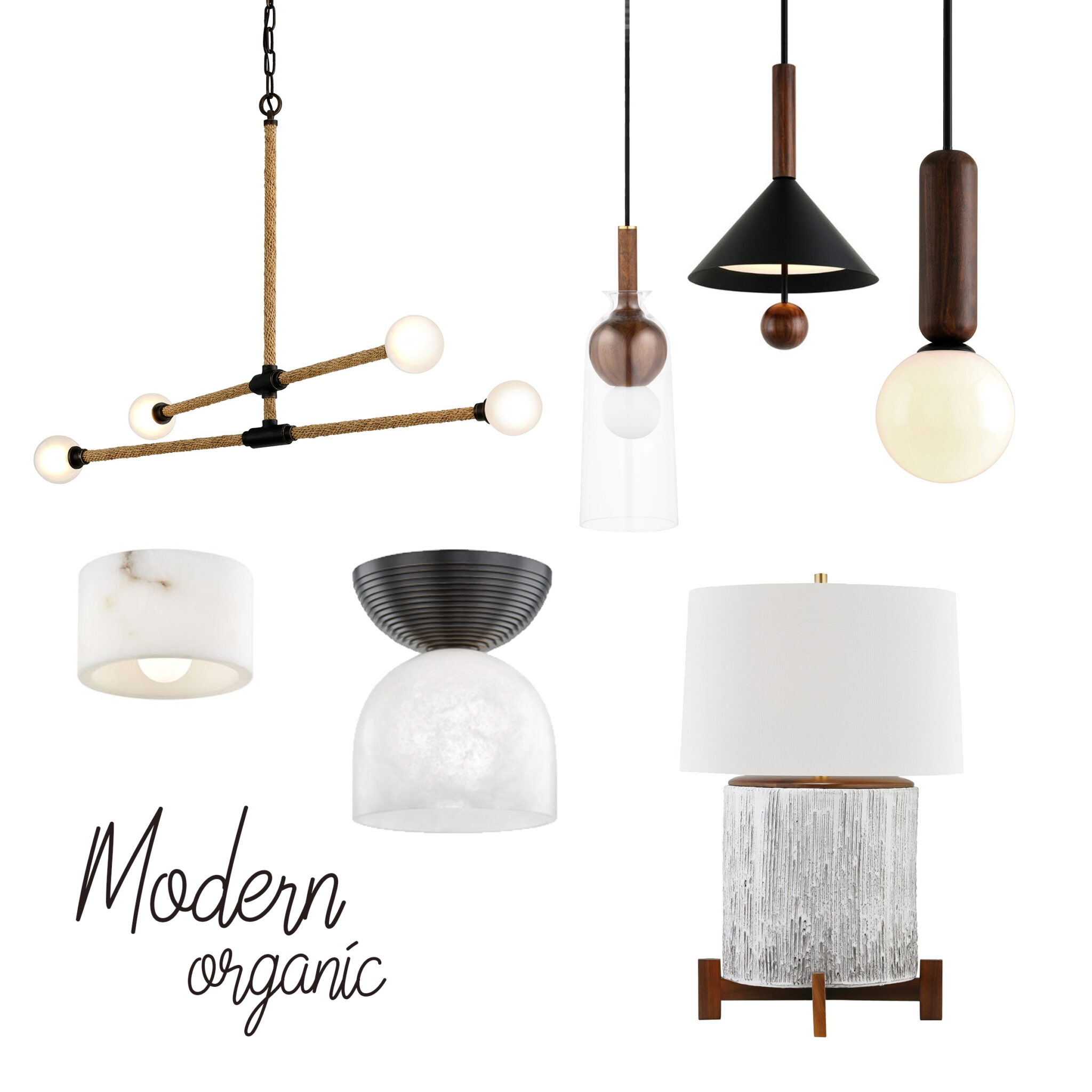 Remember the Minimalist shapes from last year's blog post? They're still here but they're softening up. Natural stone, oiled wood, and raw textures are a beautiful juxtaposition to minimalist forms. We're also loving a return to small scale ceiling lights over pot lights. The Aragon, or Loris from Hudson Valley Lighting would be absolutely incredible illuminating a long hallway. 
3. VINTAGE GLAMOUR
We are SO ready for this! Don't get us wrong; we love a casual, livable home. But you cannot deny a little *extra* sometimes. We LOVE these vintage florals, the art deco influence, and dare I say it but…a little bling. Imagine the Floral Park chandelier over a soaker tub, or a pair of Saavy sconces flanking a piece of contemporary art. Ugh, we're not worthy! 
We've said it before and we will say it again; lighting is not only a critical part of your space's function, but it's the jewelry of the space. Don't be afraid to experiment with mixing styles or creating contrast through decorative lighting. Similar to how accessories can transform your wardrobe, lighting can update and transform a space with even less commitment than a coat of paint. Have fun with it! 🙂

---
For more gorgeous designs and decor inspo, make sure you're following Bricks + Birches on Instagram and their website.
And to find lighting showrooms around Atlantic Canada, head to our Where to Buy page.