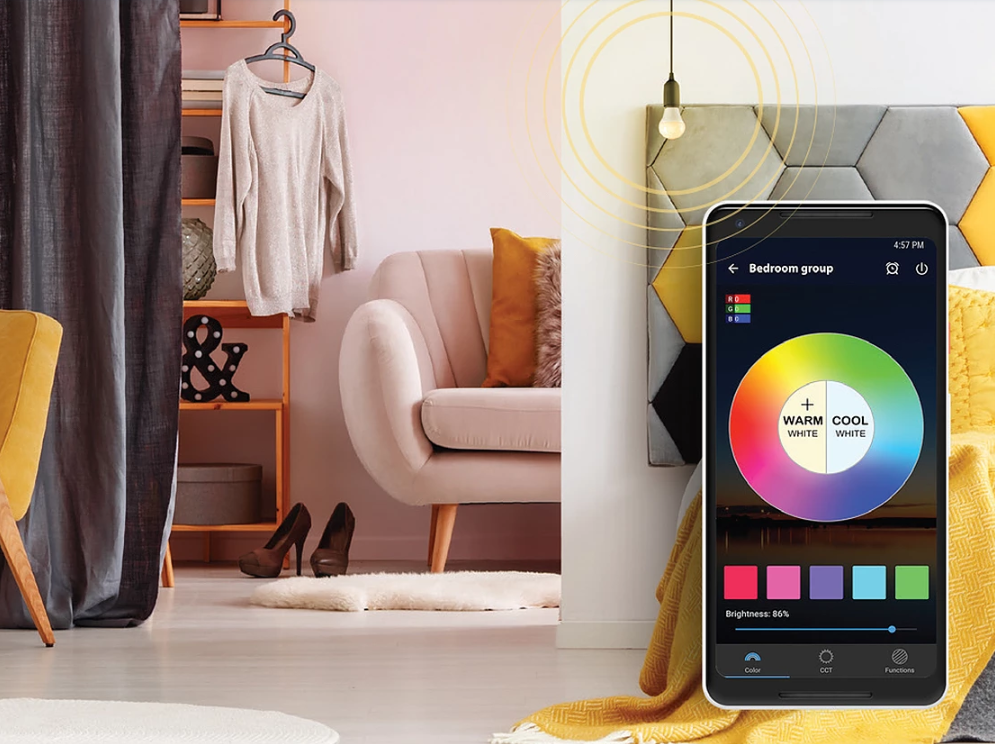 One of our favourite product lines from the last year is without a doubt the
Smart Home products from DALS Lighting
. We've written before about
the Smart Bulbs
, which allow you to control your lightbulbs via your app or home assistant (with no hub or complicated hook up required), but DALS has recently expanded their Smart Home collection and we are obsessed. The extended line is set to be available by June 2019!
As we mentioned, all of the following products can be controlled via an app on your phone or your home assistant (Amazon Alexa, Google Home, etc.). There's no complicated set up required at all and getting started is as easy as screwing in your lightbulb/installing your product and downloading the app.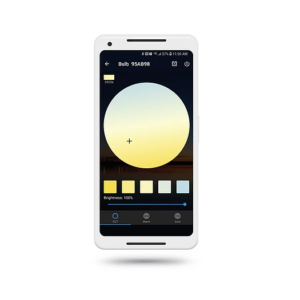 Turn the lights on and off

Set them on a timer (we love using the Smart Bulb as a circadian alarm clock)

Change the light temperature (ie. change between warm to cool)

Change the colour of the light

Set the light to music (great for parties)
Smart Bulb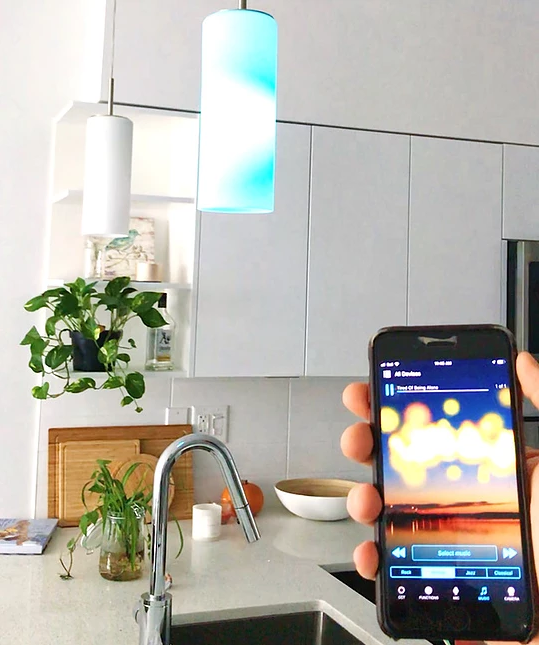 The original Smart Home product, the bulb can replace any normal bulb and comes in two variations: the first lets you
change the colour temperature
(cool to warm) and the second allows you to also
change the colour of the light
. These bulbs give you the effortless convenience of a smart home lighting system for just ~$30/bulb.
The bulbs are also available in
BR30 style
, which fit into pot lights and flood lights. This allows homeowners to easily swap their existing lights into smart fixtures.
Available now, BR30 available June 2019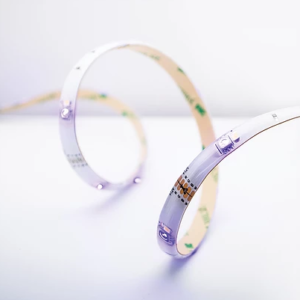 Designed for both outdoor and indoor use, run the tape light anywhere you'd like accent lighting.
This is great for under or above kitchen cabinets, along a deck or balcony, or anywhere where you need a subtle lighting solution.
Checking out the pot lights at Lightovation 2019
DALS new Smart Pot Lights are the perfect wifi lighting solution for both residential and commercial spaces. These along with the flush mounts give homeowners a whole new level of wifi lighting control.
Smart Flush Mount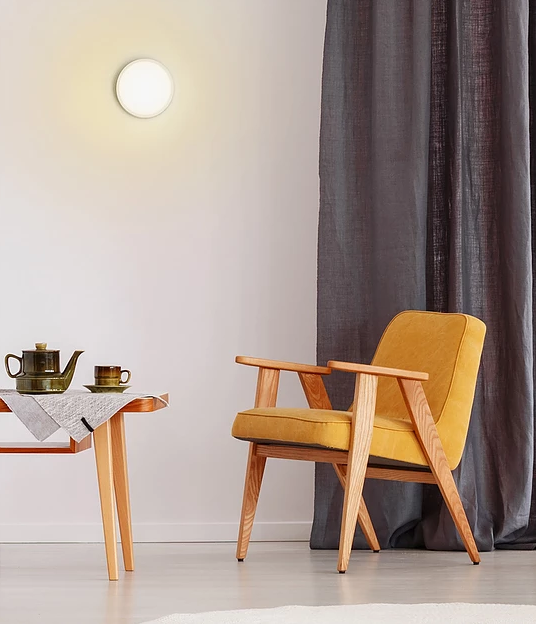 And lastly, DALS new Smart flush mounts give you the same great wifi capabilities in a decorative light.
Available in a white finish, it's a sleek and stylish addition to any space.
DALS' Smart Home line
maintains the original easy to use smart technology of the Smart Bulb and expands it to a range of lighting options that can be used indoors, outdoors, commercially, and residentially. The products have made smart technology easier than ever to incorporate into your space.
For questions on any of the products we rep, give us a call at 902.452.3899 or email us at

[email protected]