Happy New Year Everyone! We hope you all had a wonderful holiday season. We are so excited for the new year and what it will bring, but before we look ahead, we wanted to take a minute to recap our favourite decor styles from the past year!
This year, our lighting lines released so many gorgeous and on-trend pieces, and we got the chance to collab on them with some of our amazing local influencers.
Here's to the beautiful styles from 2019 and the many more to come in 2020!
You can find local showrooms for all of the lighting lines mentioned in this post on our Where to Buy page.
One of our favourite styles of the year was the nature inspired look, and Troy Lighting's rattan collection epitomized the trend. Blogger Cara Loren chose the Huxley chandelier from the collection for her beautiful neutral dining room, and it left us pretty much speechless. You can see our other favourites from the collection here.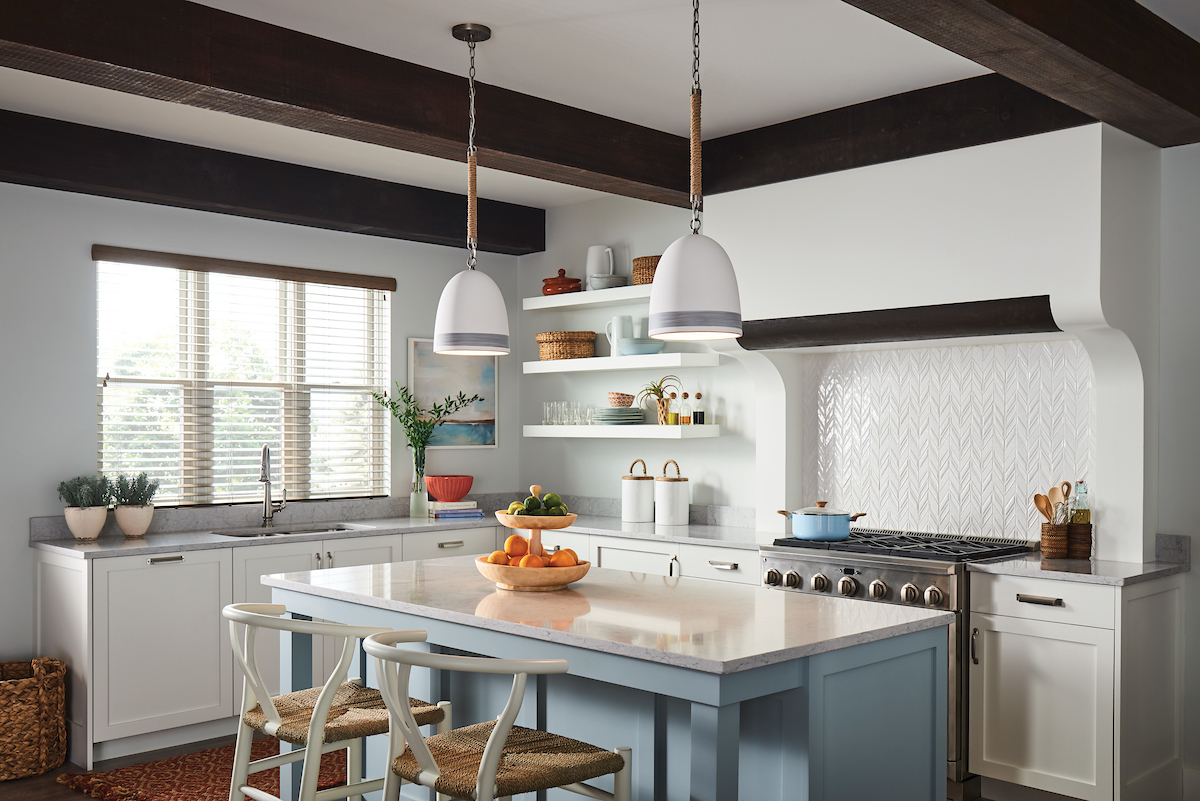 You don't have to be a Maritimer to love the coastal look! This timeless trend brings warmth and style to any space, and our roundup of our favourite coastal inspired fixtures was one of our most popular posts of the year! Featured here is one of our favourite coastal fixtures of all, the Nash from Hinkley.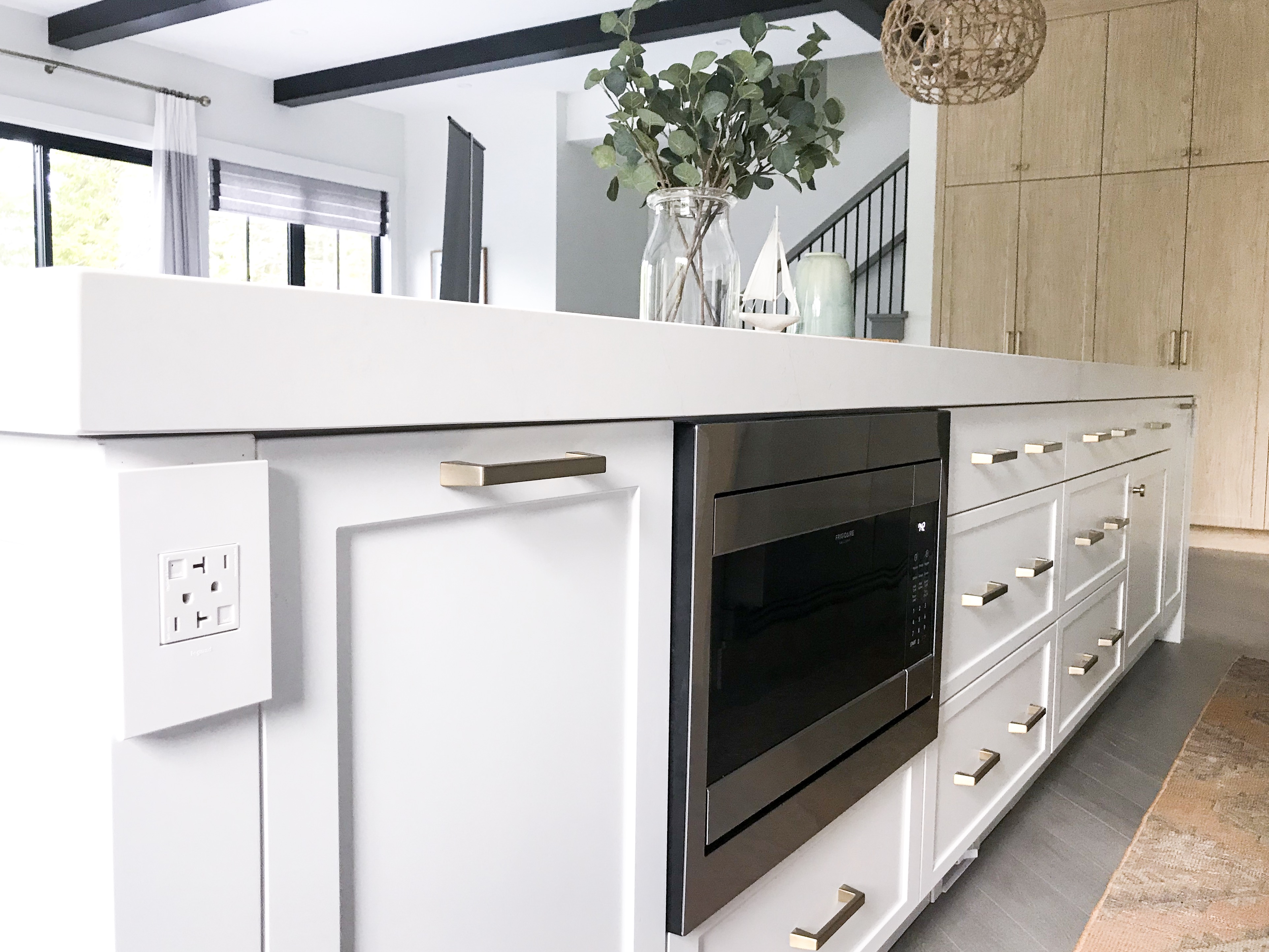 This year we got to participate in one of our biggest collabs to date: the QE2 Home Lottery. We partnered with Homes by Highgate and Wadden Electric to outfit the entire home with wall plates, outlets and switches from Legrand's adorne and radiant collections. We loved the fresh, light, and open feel to the home's design, and the wall plates were the perfect finishing touch. You can see more from our collab here.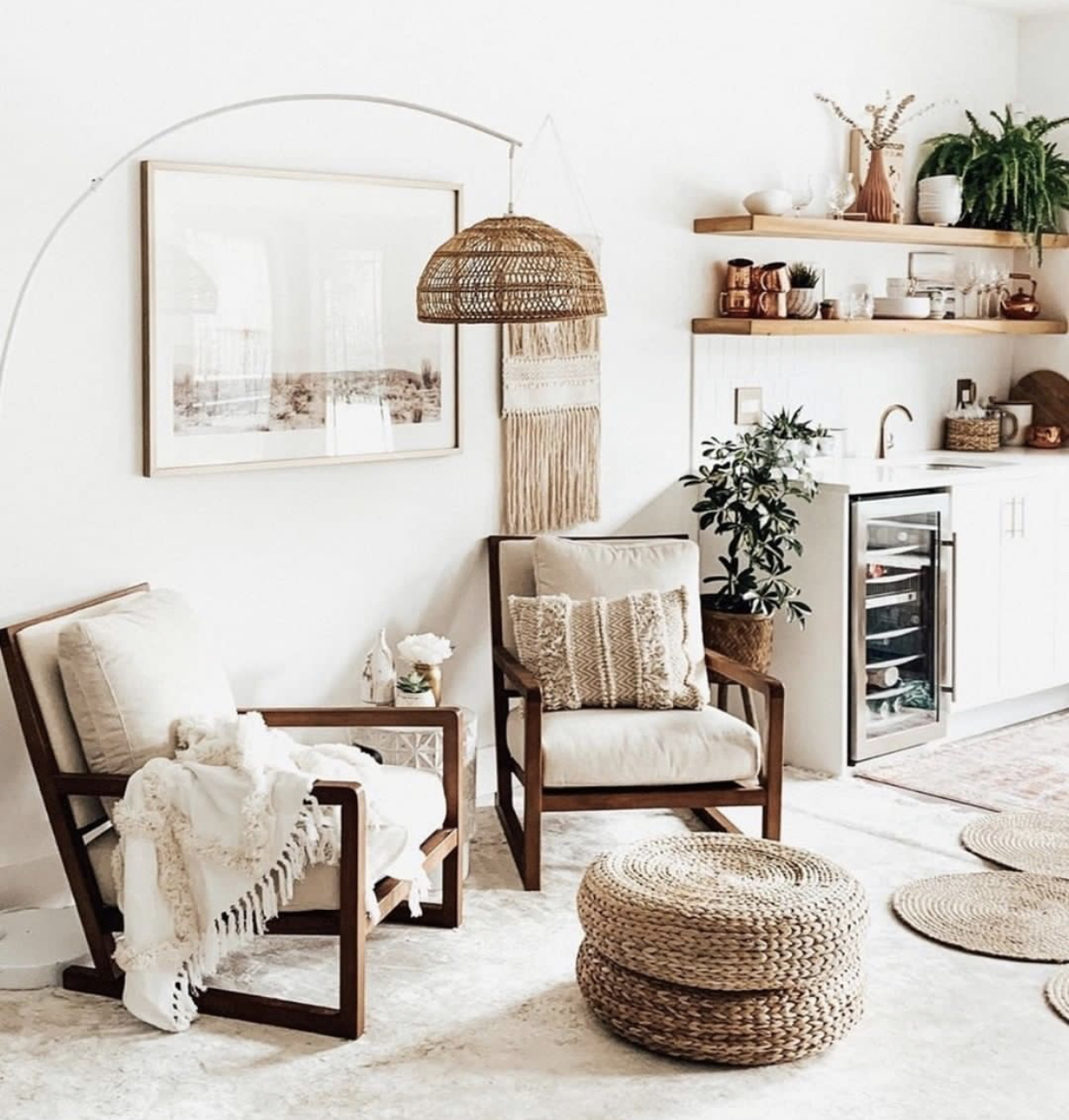 Amy Peter's beautiful home will always make our top favourites. Last year, we collabed on her bar sink reno with the wall plates from the adorne collection. This year, she expanded the space with this cute seating area. Boho was one of our favourite looks this year and this gorgeous space nails the trend.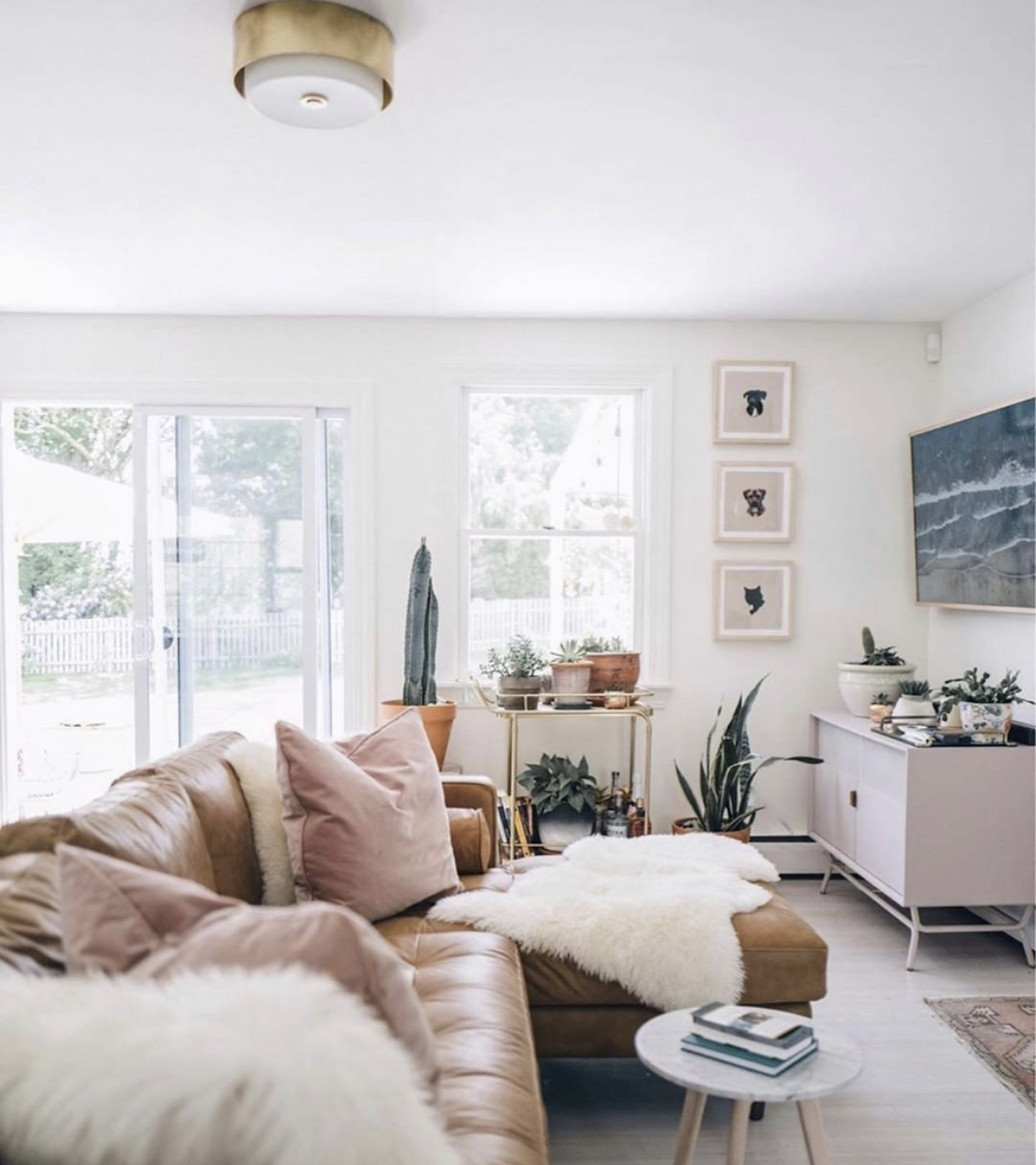 Another picture perfect boho look, we love Jess Kirby's soft, plant filled space. The Allure flush mount from Troy Lighting offers the perfect subtle touch.
Our favourite Mid Century Modern look of the year had to be this gorgeous design from @daherinteriordesign. It looks like a scene straight out of Mad Men, and the LIGHTSABER chandler from Matteo Lighting finishes the space off perfectly.
One of your favourite posts on our Instagram this year was this cozy glam design from @mckennableu, featuring the Dolce chandelier from Corbett Lighting. If you're looking for a glam light fixture this year, Corbett and Eurofase are the lines for you.
We were big into neutral boho decor this year, and this bathroom might just be our favourite bathroom design of the entire year. Featured in Domino Magazine and designed by @sarahshermansamuel, it's effortlessly chic, and the Baird sconces from Hudson Valley Lighting match the vibe perfectly.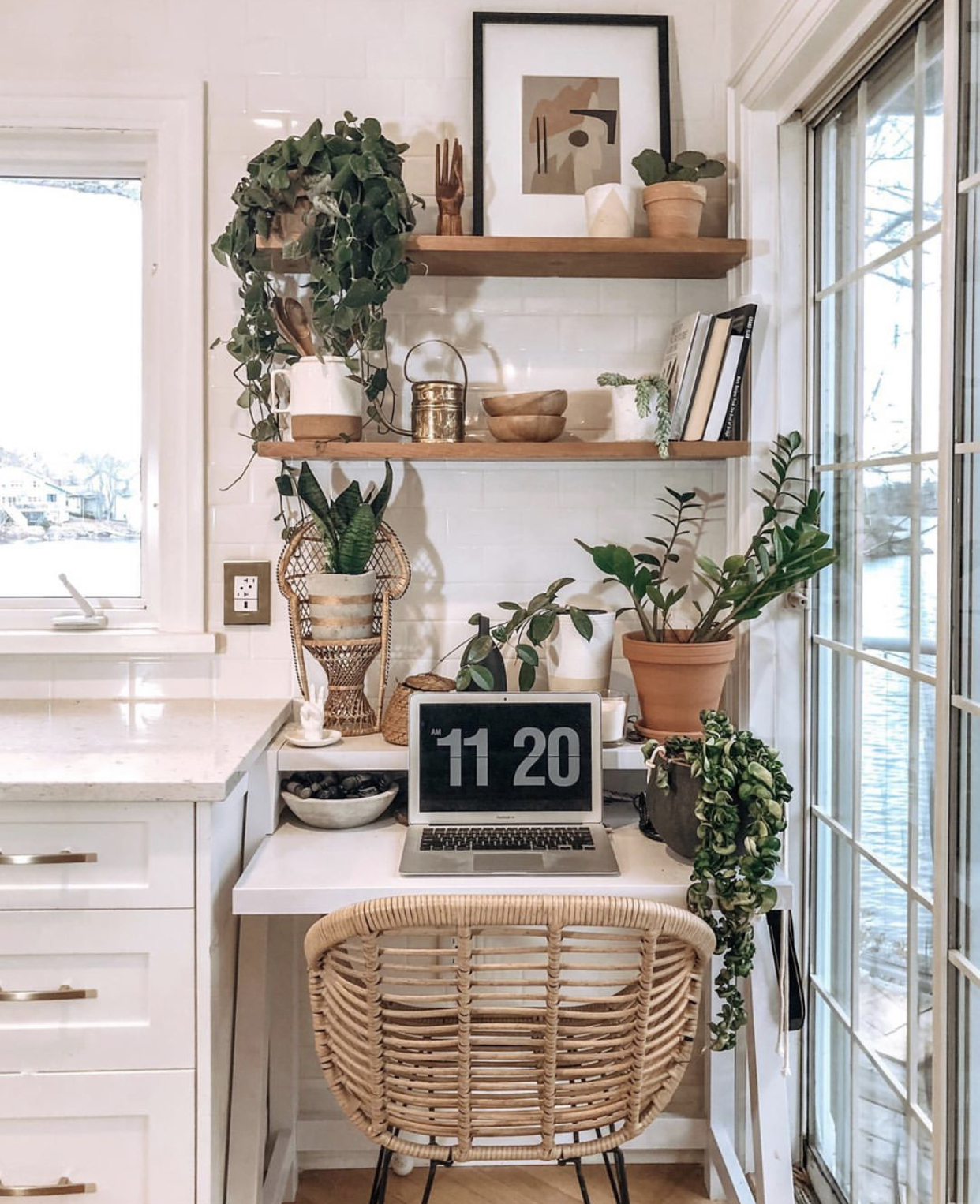 Indie Home's cute office space captures everything we love in one photo: plants, rattan, and a brushed brass wall plate from Legrand's adorne collection. For more of our influencer collabs, check out our round ups here and here.
Light fixtures are great and all, but our favourite decor accessory of the entire year had to be these sweet little kittens! We're predicting this to be a top trend in 2020. :p Light fixture is the Hunters Point pendant from Troy Lighting, and design is @joinneryanddesignco.
Thank you all so much for following along with us in 2019!! We're so excited to share more designs, trends, and light fixtures with you in 2020.
To shop any of the products we rep, head to our Where to Buy page!
And for more gorgeous fixtures and lighting inspo, make sure you're following us on Instagram and Facebook!