It's a new year, and that means a slew of gorgeous new decorative lighting fixtures being released during Dallas Market! Top trends we're seeing for 2022 include smart lighting, art deco-inspired design, black and gold finishes, natural touches of rattan, reeds and bamboo along with oversized modern and sculptural chandeliers. See what the world of decorative lighting has to offer this year, with our top picks from each of our manufacturers.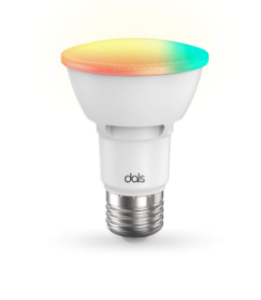 It's no secret I'm a big fan of smart home products but I've been feeling left out on the DALS SMART series. They already have the largest offering of color change lighting on the market but our Canadian friends have been missing that PAR20 bulb to replace all our 4" downlights with. Well, its finally here … Learn more on DALS.com
Browse DALS new 2022 Catalogue to discover more new products.
---

My Favorite new product from Eglo is the Arenales family table lamp. The White glass globe with the brushed brass finish draws my attention with its unique design. I like this fixture for its simplistic, modern, and sleek style. With the white glass globe and the growing in popularity brass finish, I believe this fixture has the versatility to be incorporated into many designs and spaces both commercially and residentially.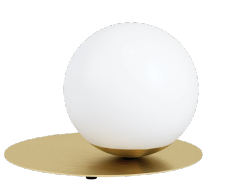 Browse Eglo's 2022 New Products Catalogue to discover more new products.
---

One of the most interesting transitional pieces I've seen.  A collection of delicate, high-gloss metal chains cascade like gleaming streams of water. The fixture resembles armoured chain mail, the polished, plated mesh envelops each have an integrated LED light to add a soft, shimmering glow. Available in black and antique brushed gold. Learn more on Eurofase.com.
Browse Eurofase's new 2022 Luce Supplement to discover more new products.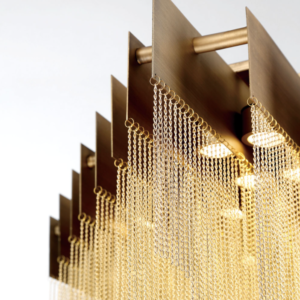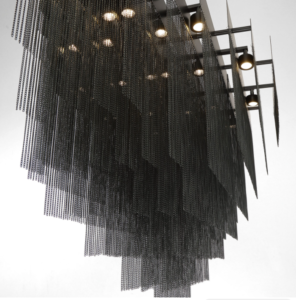 ---

Lamina RGBW is a flexible light sheet that can be cut to create limitless illumination for signage, light panels, columns, retail display, backlighting and themed lighting applications. Learn more on GMLighting.net.
I can't wait to do a disco floor in my rec room. Need to find me some platforms, bellbottoms and put on a little ABBA.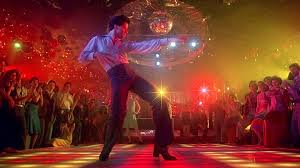 Browse GMLighting.net to discover more new products.
---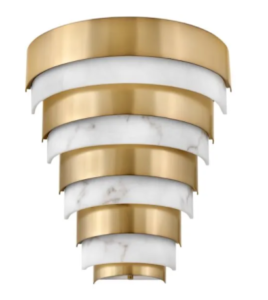 My favorite new product from Hinkley is the extension in the Echelon Family with the addition of the Echelon LED sconce. All fixtures in the family consist of faux alabaster glass with a heritage brass finish. This family is from Hinkley's Lisa McDennon Collection and expresses a classic Art Deco style. Lisa McDennon pulls inspiration for her designs from her global travels and showcases a mix of edgy, sculptural, and modern style in this family. I believe Lisa McDennon did a fabulous job incorporating a mixture of styles in this family and believe this fixture has the flexibility to shine in a multitude of deigns and spaces. Browse the full collection on Hinkley.com.
Browse Hinkley's 2022 Catalogue to discover more new products.
---

The black brass marble vibe is killer! Excellent pieces available in a chandelier or island with complimenting cylinder sconces. Check out the full Predock collection on HudsonValleyLighting.hvlgroup.com.
Browse any or all of Hudson Valley Lighting Group's latest catalogues and supplements:
HVL Winter 2022 Supplement | HVL 2022 Master Catalogue | Mitzi Winter 2022 Supplement | Troy Winter 2022 Supplement
---

Timeless elegance with the beautiful metal finishes. Simple but not boring. I love the oversize style.
This fixture is so versatile! With the different trim options and mix of finishes, you're able to tailor your choice to complement your decor. The light goes with anything and everything – no matter the style of the room. It's available in either Black with Aged Gold trim or White with Aged Gold trim and is available in 1 and 3 light pendants. Check it out on MatteoLighting.com.
Browse Matteo's 2022 catalogue to discover more new products.
---

My top Z-Lite fixture this season is the Bennington bath single bulb sconce. The handmade, rippled waterglass shades and distinctive metal cuff in modern gold really stand out as unique to me. Gold finishings are so trendy right now, I like that Z-Lite took a classic finish and modernized it for 2022.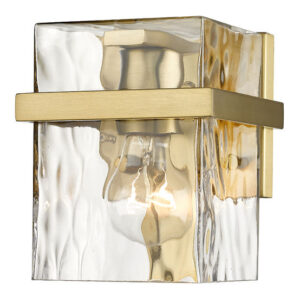 The dimmable ability of this fixture gives you the flexibility to adjust your light based on your needs, whether you're looking for bright light to shave or a lower light for putting on makeup for an evening out. See the full Bennington collection on Z-Lite.com.
Browse Z-Lite's January 2022 supplement to discover more new products.
---
If you're interested in carrying any of these lines in your showroom or are interested in purchasing any of our manufacturers' products, reach out to us for assistance and where to buy!