Halifax, N.S., February 4 – Catalyst Sales & Marketing recently hired Molly O'Grady as their new Customer Care Specialist.
Molly will be responsible for all elements of the Catalyst customer journey, and for extending Catalyst's trademark personalized and detailed level of sales support to their customer service activity.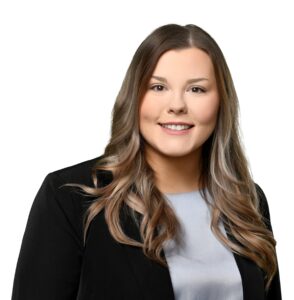 "Molly brings the missing piece to the Catalyst team, combining an educational background in business with a wealth of experience in various customer service settings," says Mark MacDonald, Principal at Catalyst.  "Molly's skillset will allow us to deliver the outstanding service experience Catalyst's manufacturers and customers expect and deserve."
Molly holds a Bachelor of Business Administration from the Gerald Schwartz School of Business at St. Francis Xavier University in Antigonish, Nova Scotia.
Before joining Catalyst, Molly spent several years in the food and beverage industry across Nova Scotia.
A passionate athlete, Molly O'Grady played hockey for Acadia University during her undergrad. She now divides her time between Halifax and Cape Breton.
 ###
For inquiries, please contact Lily Sangster at [email protected].
About Catalyst
At Catalyst, our focus is to help people and businesses achieve environmentally sustainability and personal independence through electrification. We connect global manufacturers to the local Atlantic Canadian market to help build a sustainable future for generations to come.