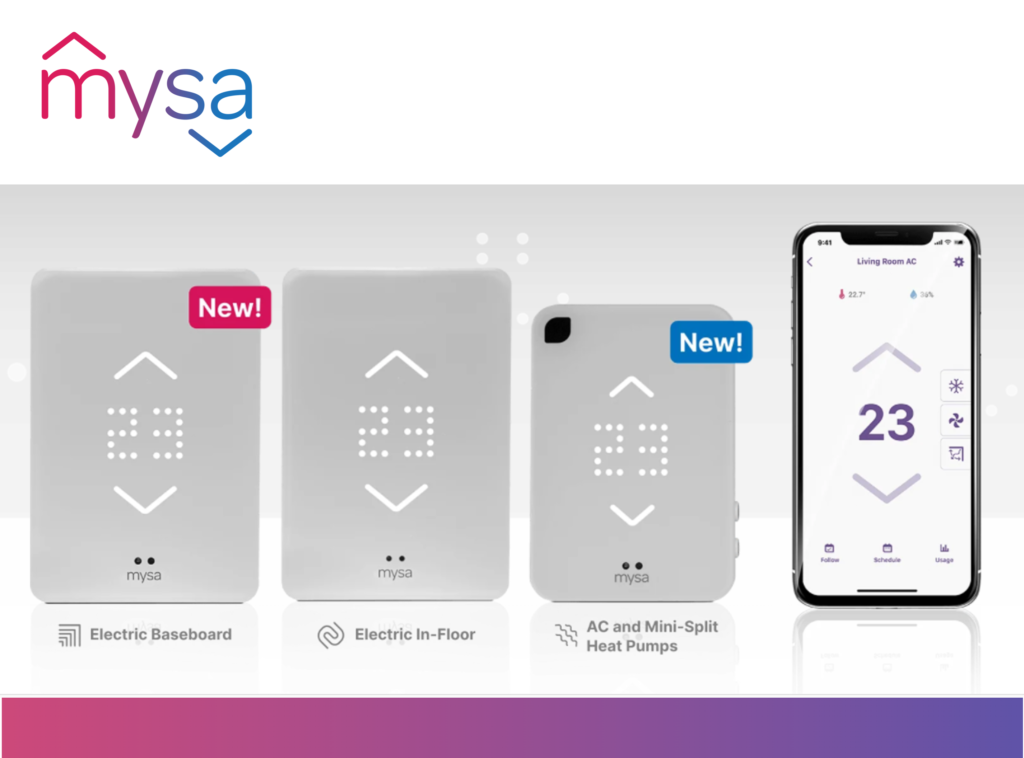 Full control of your home's electric heating or cooling with one app. Smart.
When we discovered Mysa Smart Thermostats, it was love at first sight.
The Mysa line-up allows users to take full control of their baseboard, mini-split, and in-floor heating systems. Designed to work with smart home assistants like Alexa, Google Assistant, and Apple HomeKit, Mysa's mobile app for iOS and Android helps customers save up to 26% on their home energy bill by taking full control of their electric heating or cooling from anywhere in the world.
With intuitive, in-app features like Scheduling, Geofencing, Zoning, and detailed energy insights, Mysa customers keep comfort, control, and easy home energy savings at their fingertips.
Read on to discover the coolest, smartest thermostats on the market today.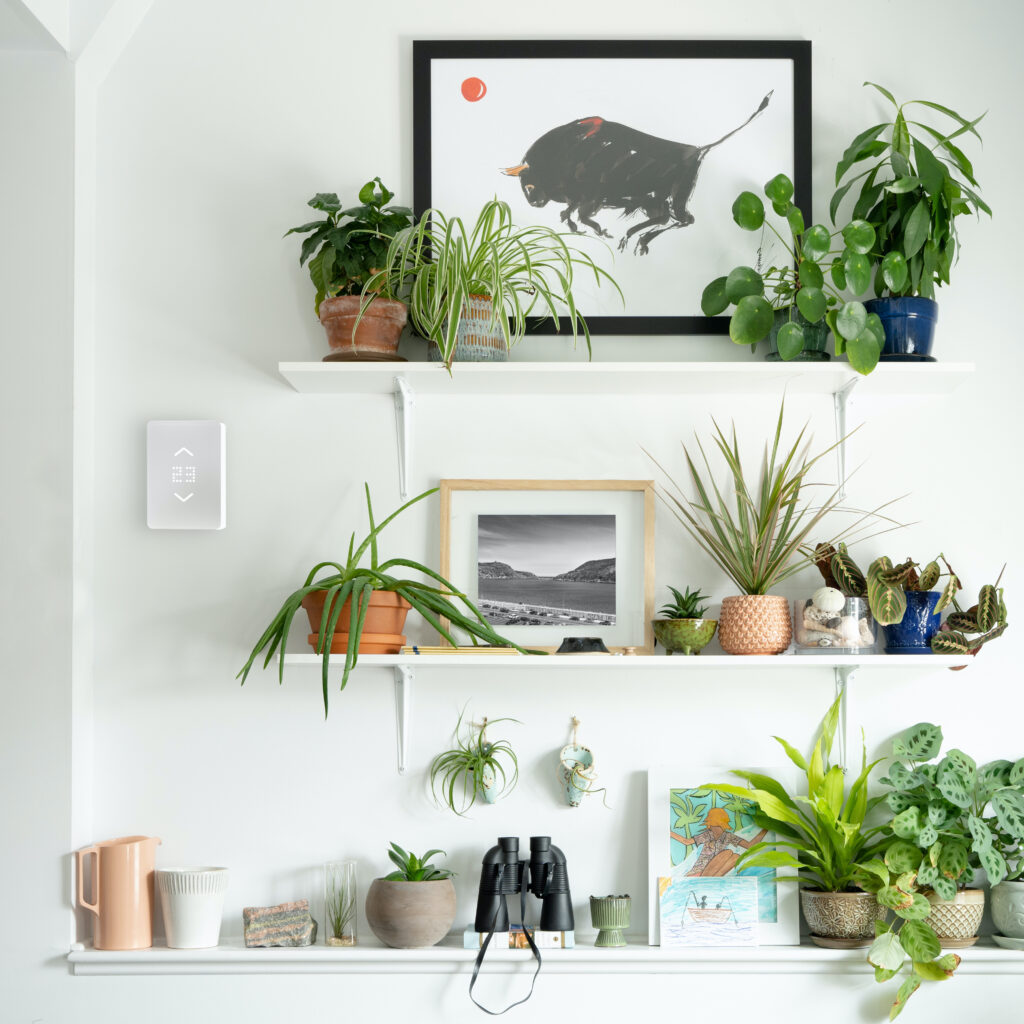 The Mysa Story
It all began with a solar heater made from a recycled pop can.
Josh Green (Mysa Founder and CEO) had the idea in his final year of Mechanical Engineer studies at Dalhousie University in Nova Scotia, Canada. Eco-conscious by nature, Josh's goal was to find practical methods by which to promote sustainability through helping people use less energy. To help fund the development of his idea — and to continue championing smart energy use — Josh began offering energy audits for homeowners under the company name Empowered Homes.
Knowing that nearly 60% of home energy use is attributed to heating, Josh was recommending smart thermostats to homeowners during his energy audits as a way to lower energy costs by customizing heating schedules and tracking energy use. Suddenly, an energy-efficient light bulb switched on in his head — while many homes have high/line voltage electric heating systems, there were virtually no smart thermostat options available for this type of heating. Recognizing an opportunity to innovate, Josh immediately began designing a smart thermostat for electric heaters.
Josh enlisted his brother, Zach (a fellow Engineer), and together, they began to explore possibilities related to a high/line voltage smart thermostat. They took the idea to Zach's Entrepreneurship class at Memorial University and began cultivating support for their project via entrepreneurial incubators and investors. By Spring 2016, Josh and Zach had garnered the support of Canadian-based tech start-up incubators, Genesis Center and Propel ICT. By Summer 2016, they began hiring a project team to help them build a prototype thermostat.
Mysa was born. By 2017, the hard work by Mysa's growing team came to fruition and Mysa for electric baseboard heating became available for pre-order, by the end of that year they were approaching 5,000 pre-orders. In 2018, the start-up achieved another major milestone by becoming the first carbon-neutral company from Newfoundland and Labrador.
"Catalyst is on a mission to help every Atlantic Canadian achieve environmental sustainability through electrification, so when we learned about Mysa, their products, and their mission to fight climate change with a simple home solution, we knew we had to work with them," said Mark MacDonald. "There is a reason this Newfoundland tech start-up was named the Best Smart Thermostat by Wirecutter — this is the type of leading-edge product that is shaping the future of the electrical industry, and Atlantic Canadians are ready for it."
The Install
Of course, Mark MacDonald wasted no time placing his order so he could test them out for our customers. Installing a thermostat doesn't necessarily require an engineering degree, but just how easy was it? Check out this timelapse of Mark installing his new Mysa Smart Thermostat in his main bath.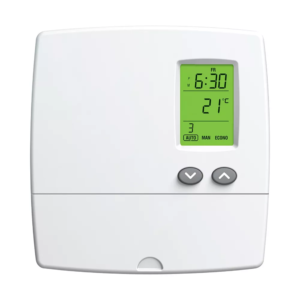 Coming from a programmable thermostat, like Mark's, it's super easy, the wires are a one-to-one swap. It only required turning off the breaker, hooking all the reds together and connecting the black L1 to the power and connecting the other black L2 to the heating load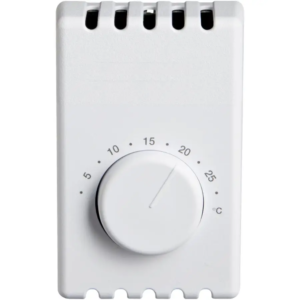 If you have old-school rotary thermostats, it might get a little more complicated, you'll need to know which wire is the hot wire, that brings the power into the electrical box, and which wire is the load, travelling to the heater. It can be resolved through the process of elimination by trying both back wires on the thermostat's L1, using an inexpensive non-contact voltage tester, a digital multimeter or if you're unsure, call a qualified electrician.
Always call in the pros if you're unsure about handling electrical wiring!
What We Think
There are a few standout features that we simply LOVE about this product:
Mysa is the only smart thermostat for electric baseboard heaters.
No matter where you are in the world, you can control your home heating with the Mysa app.
Too lazy to get up to change the temperature? Mysa thermostats work with home assistants like Amazon Alexa and Google Home, so just give them a shout!
Mysa helps you save energy – and money. You can save up to 26% on your home energy bill by using Mysa. The Energy Charting feature in the Mysa app is designed to give you a clear picture of how and when you use energy. It's a real-time, easy-to-read analysis of exactly how much you are spending, how much you are saving, and where you can adjust save even more by using energy more efficiently!
We're really impressed with the super helpful walkthrough available on Mysa's website, the online install support and product selector tools were also very helpful.
The app makes it super easy to control all your heating sources, in all your zones. You can control your ductless mini-split, plus your electric baseboards plus your in-floor heat all within the same app.
You can schedule your thermostats to adjust depending on the time of day, no more trying to remember if you turned the heat down when you left the house!
Mysa has a 'Shared users' option, so multiple users/devices can control the Mysa thermostats.
Ready to Get Smart about your Home Heating?
Talk to us today about adding Mysa Smart Thermostats to your product offering or purchasing them for your home today. Email [email protected] to get started.
You might also like:
4 Energy Efficient Products to Keep You Cozy